Something Forever by M. Clarke
Series
:
Something Great #3
Genre
: Adult, Contemporary Romance
Release Date
: August 25th, 2014 A heated moment.Desperate decision. Life altering choices. Max and Jenna are forced to test their relationship. Will they be able to embrace the challenges life throws their way? Secrets can ruin the foundation of a relationship. Will Matthew choose to withhold vital information from Becky that could consume her with doubt about their future? When it comes to love, Something Great can turn into Something Wonderful, but can it be Something Forever?
Review:
I received this book free from the author in exchange for an honest review.
I enjoyed the first two books in this series but unfortunately this one didn't do it for me. I felt like all the characters did for the first half of the book was have sex, like every other page people were having sex. I'm not a prude but I was getting bored of all the sex. Plus the author used the word clit so many times that I lost count. The story was told from four different POVs but I found if you only read every other one it would have sufficed, because the two corresponding ons basically told the exact same story but from two different POVs. I also found it very convenient that everyone happen to get pregnant at the same time. Overall I just felt like a lot could have been left out and more depth should have been added.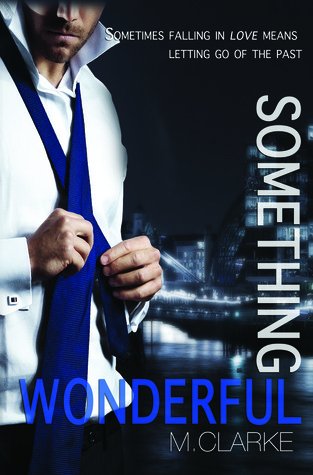 ________________________________________________________________
Mary Ting resides in Southern California with her husband and two children. She enjoys oil painting and making jewelry. Writing her first novel, Crossroads Saga, happened by chance. It was a way to grieve the death of her beloved grandmother, and inspired by a dream she once had as a young girl. When she started reading new adult novels, she fell in love with the genre. It was the reason she had to write one-Something Great. Why the pen name, M Clarke? She tours with Magic Johnson Foundation to promote literacy and her children's chapter book-No Bullies Allowed.
Website
†
Facebook
†
GoodReads
†
Twitter
†
Instagram
†
Pinterest
________________________________________________________________
Giveaway
a Rafflecopter giveaway